InteractivAI™ seismic deep learning application learns as you interpret by suggesting feedback on unseen data. Working in sync with you, InteractivAI on AWS can help you deliver a more precise and comprehensive interpretation.
Contact us and we can help you get started using InteractivAI through AWS Marketplace.

WORK INDEPENDENTLY FROM ANYWHERE
Geoscientists can work independently from anywhere without having to rely on data scientists or engineers to manage their data. It is built on the fundamental principle that machines and people deliver their best when working collaboratively.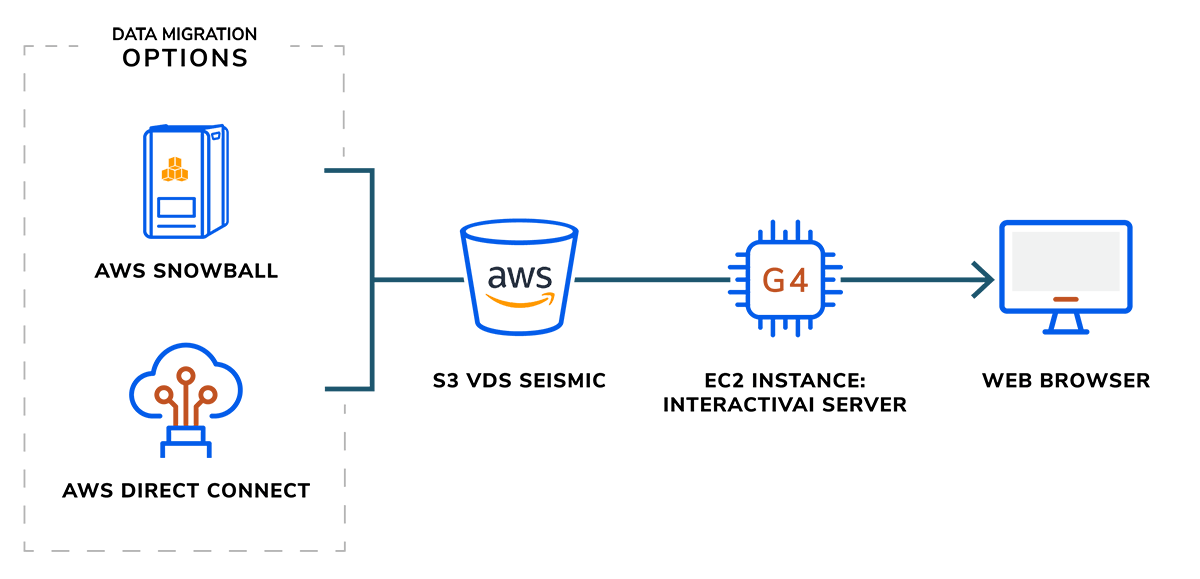 S3 Stores VDS Seismic
Seismic data is stored as Bluware VDS stored in Amazon S3 as an object, as opposed to a file on a much more expensive and slower traditional file system. Object class storage makes more technical and commercial sense for seismic datasets than traditional file-based systems.
EC2 Instance: InteractivAI Server
Amazon EC2 G4 instances are designed to help accelerate deep learning inference and graphics-intensive workloads.
Web Browser
All computations and data storage happens on the server specified by your company's IT department. Once the server portion of InteractivAI is running on AWS, it streams seismic data directly into your browser. Launching InteractivAI is as simple as typing in a web address into your browser.